Luigi was our captain and took us on a wonderful excursion up the Amalfi Coast and all around Capri. We were able to swim in protected areas without any other people around and saw the best Capri had to offer. Luigi will cater the trip to exactly what you want to do and see, and this day was the highlight of the trip. Thank you Luigi!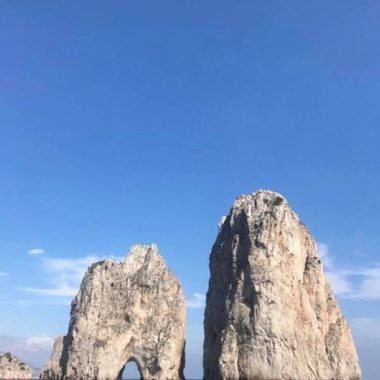 Best excursion of our trip! The Capri Experience was a beautiful and relaxing way to see the Amalfi Coast. The ability to get up close to the grottos, stop in Positano and have a lunch along the coast was truly amazing. Our skipper was very personable and knowledgeable about the coast which enhanced our experience.
A fantastic experience and wonderful way to see Procida and Ischia. The Captain personalized the trip to exceed our expectations. Unfortunately someone in our group was very sea sick and he suggested many ways to help. Including visiting a private beach restaurant to get off the boat. I highly suggest Capri Experience.
Our last day in Positano we decided to take a boat and see the waters or Amalfi and Capri. It was the BEST day of our trip! Luigi is so knowledgeable of all the spots there are and is very easy going when it comes to what you want to do. The sites he took us on were extremely breath taking ! I recommend taking a private boat tour rather than a big boat with many people on it. I would do this again in a heartbeat !! Luigi and the Capri Experience def get a 5 star rating from us!!
"THE best of Amalfi Coast: Positano-Capri and a fabulous guide" Our day tour from Positano to Capri was magical! Cruising along the Amalfi coast, boating in and out of caves, seeing stunning natural beauty and awe inspiring Roman ruins, vacation villas of the rich and famous. the most spectacular water in the world, and a deeply knowledgeable captain in Alessandro. The trip exceeded my expectations! Can't wait to come back and do it again. I will recommend this to all my friends and clients. Spectacular in every way!!!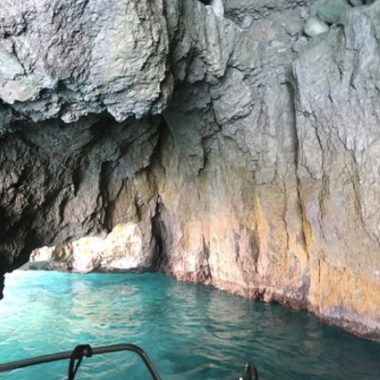 Amazing day to Capri! We had an absolute amazing experience with Capri Experience! There were 4 of us and we all enjoyed it. Our captain was so great. He was very knowledgeable of the areas and sights, booked us a great lunch spot, and was more than accommodating to our schedule and what we were most interested in. It was a fabulous, relaxing day that we will not soon forget!
Our Capri Experience was one of the highlights of our trip! Luigi was more than accommodating to our family including luggage transfers and docking. He was warm and friendly and provided an amazing experience as we traveled up the Amalfi Coast. We docked in Positano for the family to swim and enjoyed stunning views of many grottos on the way to Capri. Luigi was willing to please us any way he could. We would highly recommend the experience!!
My wife and I had an incredible time with Luigi! He knows the area, his boats are in amazing condition, easy to communicate with, and took great care of us during the trip. I would absolutely recommend the Capri Experience and will certainly be booking with Luigi when we come back!
Best way to see Capri! First, let me say that our captain was amazing and the boat was perfect for our family. The front of the boat is one large sun cushion so all of our kids stayed on the front. The back of the boat had places where you could stay shaded which was perfect for my mother. The Captain was able to move the boat into caves with extreme precision...we were so impressed. Second, he knew exactly where to take us to see all of the caves, grottos, etc. We had an amazing day in the waters of Capri. In addition, we stopped for lunch at La Fontelina which was a lot of fun for people watching and yacht watching. I would definitely recommend Capri Experience!