What an amazing day. Luigi was an awesome host. Made our day so memorable. Scenery was spectacular. A must if you visit Amalfi Coast.
My friends and I rented a boat for the day, 10 of us in total. We have never visited Sorento and wanted to explore the area. The boat excursion is the best way to do it. We could not have chosen a better tour guide than Luigi. He was absolutely brilliant and nothing was too much trouble for him. He took us to all the main sight seeing attractions, recommended good reasonably priced restaurants. He patiently waited for us whilst we were sunbathing and enjoying spending time in Capri. Luigi made sure everything was perfect for us. He is a genuine guy that's always there when you want him with a very positive, helpful and funny character. I can honestly say that this trip was the highlight of our weekend. I would definitely recommend Capri Experience to everyone, can't wait to take my husband there.
Having never visited Sorrento, I was dubious about the best trip to book, we were visiting on a hen weekend, where we wanted to make the trip as memorable as possible. WOW - what can I say, from the moment we stepped on board, we had the most amazing trip. Luigi took us to the grottos and we then moved onto a restaurant in Capri, which was only accessible by boat, the food and service was outstanding, some of the group then went round to the main Capri port, and some of us stayed behind at the restaurant for drinks and a touch of sunbathing. When we were ready, we then hopped back on the boat and had a great afternoon, travelling back to Sorrento, plenty of drink and a lot of music. Luigi was a star host and I would 100% recommend this trip to anyone, we had so much fun and Luigi is happy to go with the flow, if you want to sight see its there but if you want to party that's there as well. AMAZING AMAZING EXPERIENCE.... Thanks Luigi xxx
A Change In Plans Resulted in a Highlight of Our Trip! My wife and I really wanted a sea experience while we were on the Amalfi Coast and settled on a trip to Procida and Ischia with Capri Experience. However, windy conditions plagued us the entire week in Sorrento and we were concerned that our trip would be scrapped. Luigi, the owner and operator of Capri Experience and I kept in touch through the week and sure enough, when the day rolled around, it was just too dangerous to make the trip to the Islands. However, Luigi proposed that we take on a trip to Capri and the Amalfi coast where there was more opportunity to be shielded from the wind. This change resulted in a great day of sightseeing from the boat. Luigi was our Captain for the day and we took out the beautiful Jeranto Hard Top. There was a bit of chop in the early going but soon the seas calmed and we were able to see beautiful grottos and tour around the entire island of Capri. Luigi is a knowledgable, patient and experienced captain and we thoroughly enjoyed being able to see the island from this unique vantage point. We then went on to the Amalfi Coast for a swim and lunch at a very charming beach restaurant. It was such a beautiful day and the setting and view was so captivating. We then toured slowly along the coast that we had driven the day before and the experience from the boat is so different. I highly recommend Capri Experience for a boat excursion while you are on the Amalfi Coast. If anything like we experienced, it will be something to remember forever.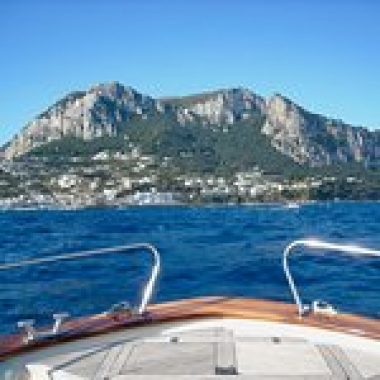 Luigi was our captain and took us on a wonderful excursion up the Amalfi Coast and all around Capri. We were able to swim in protected areas without any other people around and saw the best Capri had to offer. Luigi will cater the trip to exactly what you want to do and see, and this day was the highlight of the trip. Thank you Luigi!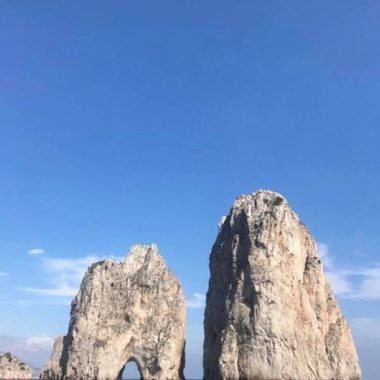 Best excursion of our trip! The Capri Experience was a beautiful and relaxing way to see the Amalfi Coast. The ability to get up close to the grottos, stop in Positano and have a lunch along the coast was truly amazing. Our skipper was very personable and knowledgeable about the coast which enhanced our experience.
A fantastic experience and wonderful way to see Procida and Ischia. The Captain personalized the trip to exceed our expectations. Unfortunately someone in our group was very sea sick and he suggested many ways to help. Including visiting a private beach restaurant to get off the boat. I highly suggest Capri Experience.
Our last day in Positano we decided to take a boat and see the waters or Amalfi and Capri. It was the BEST day of our trip! Luigi is so knowledgeable of all the spots there are and is very easy going when it comes to what you want to do. The sites he took us on were extremely breath taking ! I recommend taking a private boat tour rather than a big boat with many people on it. I would do this again in a heartbeat !! Luigi and the Capri Experience def get a 5 star rating from us!!
"THE best of Amalfi Coast: Positano-Capri and a fabulous guide" Our day tour from Positano to Capri was magical! Cruising along the Amalfi coast, boating in and out of caves, seeing stunning natural beauty and awe inspiring Roman ruins, vacation villas of the rich and famous. the most spectacular water in the world, and a deeply knowledgeable captain in Alessandro. The trip exceeded my expectations! Can't wait to come back and do it again. I will recommend this to all my friends and clients. Spectacular in every way!!!